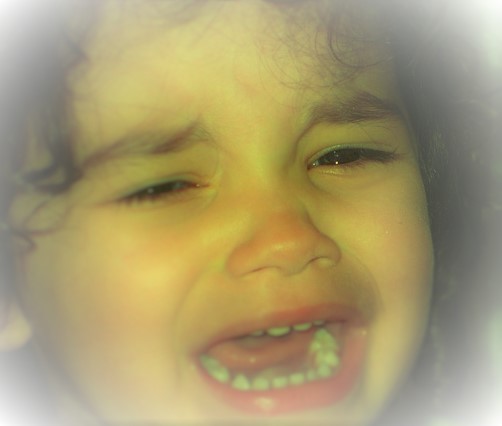 Dealing with a child's tantrum in public can, at best be stressful, and at worst, embarrassing and anxiety provoking. As bad as they are, meltdowns are a common experience for parents of toddlers, and young children. Toddlers, and young children who have not developed good coping skills, use their own version of quickly letting you know that you are not meeting their needs, or not capitulating to their demands: a meltdown.
Steps to prevent or stop meltdowns:
1. Managing expectations:
Your expectations: Make sure that your expectations are reasonable. For example, are you expecting a child who is tired or hungry, or both, to remain calm and patient as you go around the shops or the grocery store?
Your child's expectations: Make sure to be clear about what your child can and cannot get away with, ahead of time. For example let them know that "yes you can bring your handheld gadget to play your game", "no, we will not buy items that are not on our list" etc. When you set clear expectations, you limit the number of things they will have to demand and argue about.
 2. Provide an Incentive:
When you are requiring your child to behave well in certain situations which may be trying for them, such as going shopping, it is ok to provide them with something to look forward to as a reward for their patience. You can say that you are requiring them to behave in a certain way, and if they are able to do it then afterwards you'll let them do one thing with them that they like. Make sure to reassure them that they are fully capable of fulfilling the requirement it. The important thing is to do this ahead of time, and not as a way of giving into your child who is in the middle of a tantrum. If during the event, your child begins to become intemperate, you can remind them about the special treat that you had discussed earlier. It is important to make sure that whatever you promise and agree to is doable, that you will have time to do it, and that you deliver on your promise.
 3. Communicate:
If the shopping trip is somehow taking longer than expected, or something else comes up, be sure to communicate this with your child and acknowledge their disappointment/frustration with this change of expectations. For younger children who may have limited vocabulary, it may be helpful to teach them how to sign some words, such as tired, food, etc. so that during times, when they are too upset to use their words they can show you what may be going on.
 4. Create a Diversion:
Sometimes if you are able to catch the tantrum early enough, or before it starts, you may be able to create a distraction. Children's attention spans are normally pretty short, and if you catch the tantrum in its early stages, the child may forget about the meltdown.
In this part, we have talked about some tools to help your child avoid tantrums, and remain calm. As good as these tools may be, life is unpredictable and tantrums can happen. There may be a time that even the best of planning and communication may not be enough to calm your child, such is life! At these times, understanding the tantrum can be more helpful. In the next part we will cover some of the ways to understand and manage tantrums.
If you need more help, please feel free to contact Dr. Ziba Saatchian @ 818-275-0136, for a 15 minute free consultation.
About Dr. Ziba Saatchian:
Ziba Saatchian, PsyD (PSY28882) is a licensed psychologist in private practice. Dr. Saatchian specializes in working with children, adolescents and their families, as well as individuals struggling with depression, anxiety and childhood trauma.
Categories: None