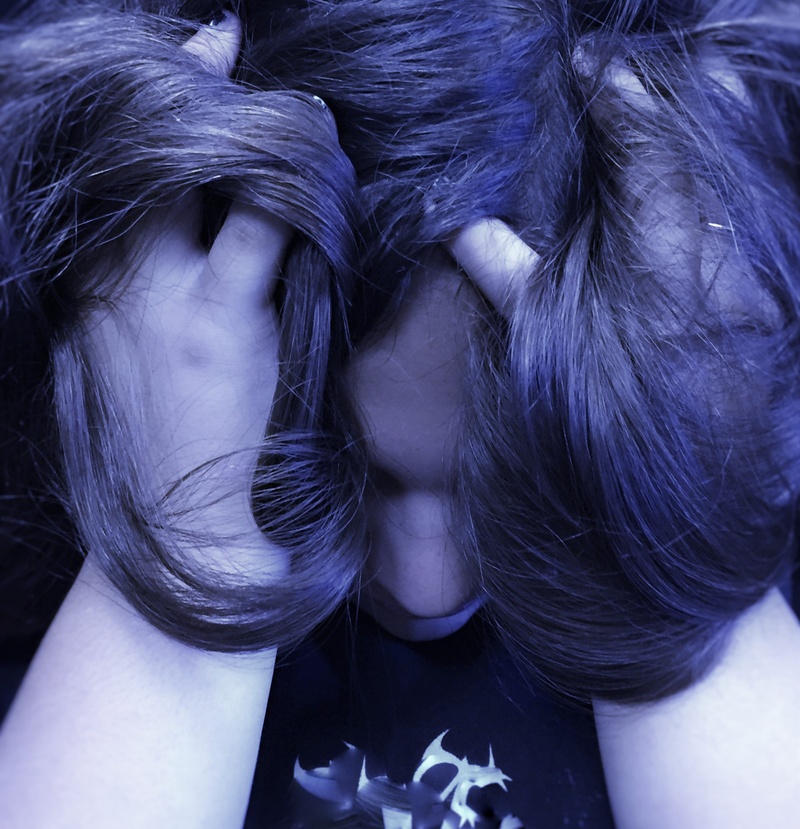 By: Ziba Saatchian, PsyD
Part 2:
In part 1, we reviewed the causes of anxiety, the way anxiety can manifest in children, and some basic mistakes a parent can make in trying to help their child. In Part 2, we will be looking at some basic ways for engaging with your child to help find out what may be causing them to feel anxious.
Check in with your Child: When seeing possible signs of anxiety, take a moment to stop, and "notice, recognize, wonder, and offer to help." Let your child know you "notice" they are having some big feelings, and "recognize" that this may be causing them some worries, and "wonder" what could be worrying them, and finally, "offer to help" them figure out a way to feel ok again.
Listen & hear: If you find that your child may not have the proper words to explain their worry, listen to their explanation, and if you are not sure what they are worried about, just repeat back to them what you believe their explanation was. Children will correct you if they feel misunderstood.
Help them recognize: If your child appears to struggle with verbalizing his/her feeling, ask them to locate where in their body they have the feeling, what the body feeling is, and what the feeling makes them want to do. This allows both of you to get a general idea of where they carry their feeling, how they physically process the feeling, and how they respond to the feeling. This will be a useful exercise and tool for the future.
Help them verbalize: As someone who has more experience with variety of feelings, you can help your child put their feelings into words, which will help feelings become closer to being manageable. It is easier to deal with something that is recognized and named, than a general, and unknown feeling.
Make sure to validate, normalize and empathize: It's important for you to recognize the validity of worries and fears for your child, and normalize these feelings as something that is experienced by most children, and adults (even you). You can then do a reality check, and if their worry is real, have them face the reality of their worries. But make sure to let them know that they have the ability to face and overcome their worries, so that their worries, are not strengthened.
Help them understand Anxiety: Explain the origins and benefits of worries and fears, and that anxiety's original, healthy, purpose is to help us take action when needed, and to help us get out of potentially harmful situations. Let them know that once worries and fears become excessive, or unrealistic, and begin to interfere with daily activities, and make us stay away from joining in group activities, then it is no longer helpful.
To be continued….. In part 2, we looked at some basic ways for engaging with your child to help find out what may be causing them to feel anxious. In Part 3 we will be looking at tools you can provide your child with to empower him/her.
Note: According to the 2015 Child Mind Institute Children's Mental Health Report anxiety, at around 40%, is one of the most common mental health disorders in children, with 80% of children with diagnosable anxiety disorder not getting treatment. The median age of anxiety disorders is age 6. During childhood, anxiety is more prevalent in boys than girls.
Anxiety, as well as depression in children are highly treatable. However if left untreated, children with anxiety and depression are more likely to struggle in school and social situations, and engage in unhealthy ways to soothe their difficult emotions.
If you need more help, please feel free to contact Dr. Ziba Saatchian @ 818-275-0136.
About Dr. Ziba Saatchian:
Ziba Saatchian, PsyD PSB 94020175 is a psychotherapist in private practice working as a psychological assistant under the supervision of Margaret Donohue, PhD PSY9038. She specializes in working with children, adolescents and their families, as well as individuals struggling with depression, anxiety and childhood trauma.
Categories: None