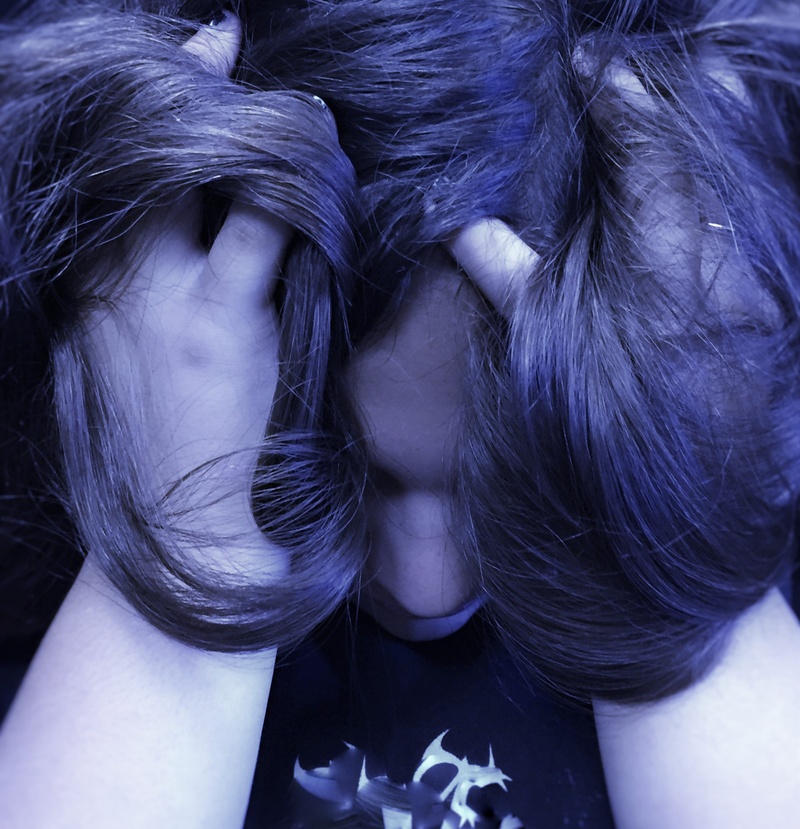 By: Ziba Saatchian, PsyD  
Part 1 of 3 Parts

Anxiety: Even though as adults we may have experienced fear and worry at some point in our lives, it may not be the easiest thing to explain to our children. Anxiety comes in many shapes and sizes. Many young children (between 18 months and age 3) experience separation anxiety when a parent/care-taker leaves the room. This type of anxiety can also show up in children between ages 7 and 9, with children refusing to go to school, or having trouble going to sleep alone. Social anxiety is another common form of anxiety in children and teens. This can show up in children refusing to speak in class, join in group activities, or make friends. Anxiety can also show as specific phobias, such as fear of animals, objects, or situations.
How to recognize anxiety in Children? Many children, especially when younger, experience feelings on a physical level, but may not able to recognize their feelings. Children may also have difficulty putting their feelings into proper words, and verbalizing them in a healthy way. Children's feelings of fear or anxiety may show up in varied forms, such as a tantrum during a routine situation, excuses to avoid going to school, losing homework, or feeling unwell (typically complaining of stomach or headaches), or behaving repetitively as a way to ward off bad events from occurring. Also pay attention to change in their eating, sleep patterns, and mood, as well as reports of change in school performance and behavior.
I want my child to stop worrying: For parents it may be hard to stop themselves from wanting their child's anxiety to just Go Away! Parents try to reassure their child. So you may be telling your child "you are ok"; "Don't worry, I promise, it'll all be ok!", or "Just try it!" However, reassurance does not help a child who will then wonder why they still feel so bad inside, when things are supposed to be ok. The message they may get from your reassurance is that you do not get them, and so you can't help them, making them feel even more alone, scared, and therefore even more anxious.
What else not to do: Do not help them avoid normal anxiety causing situations- It's our natural instinct to want to avoid any situation which causes us discomfort or fear. This avoidance may appear to help in the short run, however research has shown that avoidance acts as a reinforcer in the long run that results in more anxiety, and teaches your child to use avoidance as a way of dealing with worries and fears, thus dis-empowering them in the long run.
How you can help: A better way of making your child's fears and anxiety go away, is to help teach your child what causes worries, how to recognize the triggers, and finally learn how to overcome anxiety. By helping your child learn about things that cause anxiety, and provide the tools to help him/her outsmart fears and worries, you empower your child. Empowerment is a great life-time tool to have.
To be continued….. In part 1, we reviewed the causes of anxiety, the way anxiety can manifest in children, and some basic mistakes a parent can make in trying to help their child. In Part 2, we will be looking at some basic ways for engaging with your child to help find out what may be causing them to feel anxious.
Note: According to the 2015 Child Mind Institute Children's Mental Health Report anxiety, at around 40%, is one of the most common mental health disorders in children, with 80% of children with diagnosable anxiety disorder not getting treatment. The median age of anxiety disorders is age 6. During childhood, anxiety is more prevalent in boys than girls.
Anxiety, as well as depression in children are highly treatable. However if left untreated, children with anxiety and depression are more likely to struggle in school and social situations, and engage in unhealthy ways to soothe their difficult emotions.
If you need more help, please feel free to contact Dr. Ziba Saatchian @ 818-275-0136.
About Dr. Ziba Saatchian:
Ziba Saatchian, PsyD PSB 94020175 is a psychotherapist in private practice working as a psychological assistant under the supervision of Margaret Donohue, PhD PSY9038. She specializes in working with children, adolescents and their families, as well as individuals struggling with depression, anxiety and childhood trauma.
Categories: None