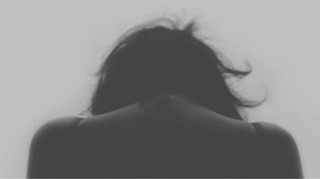 -Healthy Body: Move! Motion affects Emotion. Eat healthy. Eat regularly. Get enough sleep. Healthy lifestyle helps reduce depression. Change your posture. Even When You Don't Want To!
-Healthy Connections: Depression may make you feel isolated, and you may not wanting to be around people. Feeling alone, and isolating only make depression worse. So make a point to spend time with friends, and family members, especially those you trust and feel good around.

-Healthy Self-talk: Your self-talk, how you interpret events, and what you focus on, all make a huge impact on how you feel! So be kind to yourself, try to notice positive aspects of events. And focus on things for which you are grateful.
-Avoid drugs and alcohol: Depression can make you turn to drugs and alcohol as a way of escaping the feelings, or to help change your mood. However, in the long-term use of alcohol and drugs can worsen your feeling and can increase suicidal feelings.
-Share your feelings: Keeping your feelings inside can make the feelings appear overwhelming and your situation hopeless. Reach out, and talk to a trusted family member, school counselor, or a therapist.
If you are feeling overwhelmed, helpless and depressed, and can't overcome your negative feelings, it's important to consult a mental health professional. By talking to a therapist who specializes in working with young adults, you will be able to share your feelings with someone who will hear you without judgment, and who can help you learn skills to deal with your depression and feel better.
Please Feel free to contact Dr. Ziba Saatchian: @ 818-275-0136
Ziba Saatchian, PsyD is a psychotherapist, specializing in working with children, adolescents and their families, as well as individuals struggling with depression, anxiety and childhood trauma.
Ziba Saatchian, PsyD PSB 94020175 psychological assistant under the supervision of Margaret Donohue, PhD PSY9038. 




Picture from Canva.com
Categories: None