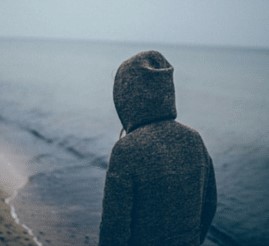 When Your Child Doesn't Want to go to School:
-It's Normal: This may simply be a normal behavior, especially after a long school break, or after an illness, or even if your child didn't get enough sleep. If it persists then it may be indicative of an underlying problem.
-Problems with Peers: Your child may be having a hard time making friends, or have trouble getting along with peers, or experiencing difficulty in social situations. He/she may be feeling lonely, or seeing themselves as being different, or not fitting in.
-Anxiety: Your child may be experiencing anxiety. This could be separation anxiety (usually more common with younger children), or anxiety triggered by something happening at home or at school.
-Academic Problems: Your child may be struggling academically, which can create a negative school experience negative.
If you cannot get to the root of the problem, and help your child overcome their negative feelings about school, it's important to consult a mental health professional. By talking to a therapist who specializes in working with children and adolescents, you will be able to deal with the problems faster and find solutions to best help your child explore and overcome their worries, resolve issues in the long term, and help them have a more positive school experience.
Feel free to contact Dr. Ziba Saatchian @ 818-275-0136
Dr. Ziba Saatchian is a psychotherapist, specializing in working with children, adolescents and their families, as well as individuals struggling with depression, anxiety and childhood trauma.
Ziba Saatchian, PsyD PSB 94020175 post-doctoral psychological assistant under the supervision of Margaret Donohue, PhD PSY9038. 

Picture from Canva.com
Categories: None